Rear View Mirror 8/6/12
Welcome to this week's Rear View Mirror, where FM.net looks back on the weekend in racing and what's going on in the world of Forza.
Formula One is on a summer break for August, the IndyCar Izod series is nearing its end, the ALMS is picking up steam and NASCAR has like a 100 races left. NASCAR is awesome don't get me wrong, they just seem to have as many races as baseball does games. So let's get to it!
American Le Mans Series Mid-Ohio Sports Car Challenge 
Success can be measured in many ways, and for the debut of the SRT Viper GTS-R this was a solid start. Both cars finished and the #91 Forza Motorsport liveried Viper even cracked the top ten. SRT and Forza fans should be proud, these are new cars with new drivers and much to be tested and tuned. In the short period of the race both cars got quicker as the race progressed. The next race at Road America should bring even more improvement and closer competition. For more on Team Viper's debut click here.
In the remainder of the hotly contested GT class, the racing was fierce. Flying Lizard and Corvette Racing traded roles from their placing at Mosport with #4 Corvette barely holding the lead at the end of the race this week. The #55 BMW took third, and the Falken 911 GT3 took their second fourth place in a row.
Up front in LMP there were no surprises. Muscle Milk in the #6 HPD ARX-03a dominated and won by a full lap, followed by the #16 Dyson Lola B12/60. Third was earned by the #20 Lola B11/66 five laps back from second place.
Check out the full ALMS results for all five classes.
Here is a brief video that captures some Viper track time and some team feedback:
Indycar Honda Indy 200 at Mid-Ohio 
Scott Dixon earned his 29th victory which moves him into the top ten all-time IndyCar win list. He shares that tenth spot with Rick Mears. A.J. Foyt sits far and away at an almost unimaginable 67 wins. Below Foyt sit Mario and Michael Andretti and the Unser's just to give that lofty number one spot some perspective.
Will Power took second and Simon Pagenaud closed out the podium.  There were big shake-ups in points and Ryan Hunter-Reay failed to finish this week due to a drawn out mechanical failure.
There are three more races in the series, Sonoma, Baltimore and Fontana, another road course, a street course and an oval respectively. The championship is still up for grabs to any of the top contenders.
NASCAR Pennsylvania 400 at Pocono Raceway 
A violent thunderstorm cut the scheduled 160 lap race to just 98 laps. The storm was so severe a fan was killed by a lightning strike after the race was called. Nine others fans were hospitalized. A sad day in NASCAR left little to celebrate following news of the fan's death.
Jeff Gordon was branded the winner, Kasey Kahne followed in second and Martin Truex Jr. got third in a race that was hindered by rain before being called off entirely. Dale Earnhardt Jr. still has the points lead despite finishing 18 laps down. Lucky for Jr. a late race crash between points contenders Jimmie Johnson and Matt Kenseth stopped them from knocking him out of the top spot.
In other NASCAR news Chevy just revealed a new Camaro that will race in the 2013 Nationwide Series. Pretty sweet looking. Something about the presentation seems very dry, not as exciting as you would expect the reveal of a racecar. Come on guys this is a Camaro entering the ranks of NASCAR that is exciting.
Here is a news video of the storm that captures just how heavy the impact was.
AussieV8 Coates Hire Ipswich 300 
Craig Lowndes of Team Vodafone was untouchable this weekend. On Saturday in the 45 lap opener, Lowndes's first place finish was followed by Mark Winterbottom in the FPR Ford Falcon and FPR teammate Jamie Whincup seven seconds further back in third.
In Sunday's 65 lap final race, FPR racing duo Davison and Winterbottom started in the front row ahead of their Team Vodafone rivals Whincup and Lowndes. "Frosty" took an early race lead but Lowndes made a sweet move in lap six and his lead was never again challenged.
Sunday's win made for Team Vodafone's sixth straight race win and a mirror image podium of Saturdays race. Winterbottom held on to finish second, again only a couple seconds behind Lowndes, Whincup filled out the podium 14 seconds later in a distant third.
Photo of Forza community member TGS Hoss360 at the Mid-Ohio Sports Car Challenge.
And in the world of Forza…
Featured club Noise Bomb 
You may have seen a couple drift videos submitted by themoshpanda, his club the original Noise Bomb, loves to drift. Mosh panda can also write clearly, a valued skill among the drift crowd.  So here are a few words from Noise Bomb's founder:
"Noise Bomb was formed by themoshpanda in October, 2011, and is a small group of chilled out drifters (mostly from the UK) having fun. Noise Bomb is primarily a tandem drifting team, but we like the occasional battle with rival clubs, and you'll generally see us messing around in the public user-created tandem lobbies. We have a decent variation of talents, ranging from tuners and designers, to photographers and directors, but the cool thing is, we all have one thing in common - a mutual love for going slideways.
We even extend out of the world of Forza, and into the likes of Facebook (http://www.facebook.com/groups/Noise.Bomb/), where we talk, discuss, share our work, and just generally have a good laugh.
If you're interested in joining us, or just want to learn more about us, here's our team thread right here on the forums."
If you would like to see your club featured in Rear View Mirror, submit a brief summary of what makes your club worthy in the RVM thread.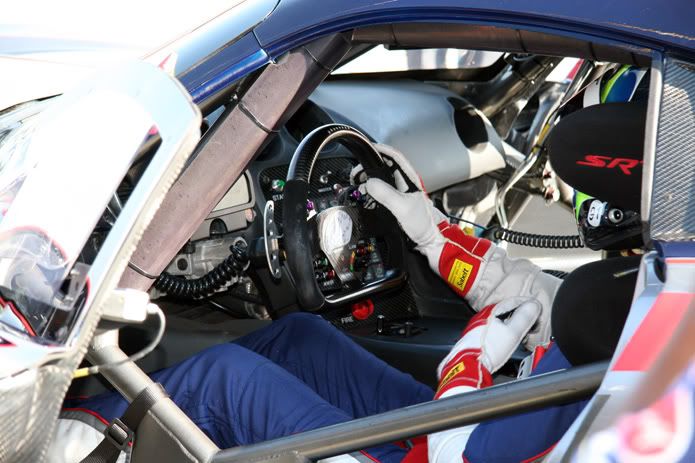 Virtual Motorsports 
This week saw the close of the VM Spec Racing Series 2. The final race took place at Mazda's Laguna Seca. In the 26 laps that followed, the champion driver and team would be crowned, as well as an individual and rookie champion.
For the driver's championship, #440 VVV Amarth took first, winning five out of the eight races, his 27 point lead over second place #7 Chilledheat  and a decent finish was enough to take it. Third place went to Series 1 winner #795 F4H MOPAR001. 
In the team category F4H North America, achieved the most points and got first place. 
The top privateer was #7 Chilledheat of HOTT Racing, and the top rookie was #440 VVV Amarth of VVV Cusco.
Currently Virtual Motorsports is also conducting their seasonal special event the Knockout Tournament. A round robin style competition that begins with 32 racers and will end with just two racers facing off. Each round will feature a different car with a different PI.
The VM Stockhatch Series 2 is in the sixth race of the series. Twenty four laps around beautiful Maple Valley saw some lively racing.
For the full results of the Spec Racing Series 2, updates on their other ongoing race series and this month's calendar competition winner read the VM Newsletter.
Here is the first lap of the Spec Racing Series 2, watch as VVV Amarth takes the lead and doesn't look back.
TORA The Online Racing Association 
The MSA TORA GT Championship rounds three and four were held at at the Hockenheimring National Circuit. A total of 89 drivers took to the legendary German stadium circuit.
After a close initial qualifying session, the one-lap shoot out was up next. All drivers throughout the field had to get their lap just right and CQR Magic showed why the Jaguar XKR RSR, driven by team CQR Bulldogs, may be a threat this season. The Bulldogs took pole ahead of SNR Andy in the Yo Sushi Racing Mercedes SLS AMG GT3. With the grid positions set, the drivers in all six lobbies took off for what was described later as "Fantastic racing up and down the field."
CQR Magic managed to fend off F4H Carrera for a race one victory while the race two victory went to ATR Dan in the BMW Z4 GT3 for ATR Dynamics ahead of BG Beanz in the Vodafone British Gamers BMW M3 GT2.
Full details can be found here 
It's not too late to enter the championship since there are two dropped rounds. The overall winner of Season 9 of the TORA GT will be walking away with their own simulation cockpit courtesy of GT Omega Racing.
See the TORA site for full details. And check out rounds three and four on TORA TV.
Crash Team Response 
The rise of so called "crash teams" is about to be met with a Forza-size response. These race wreckers are about to face their day of reckoning, no pun intended. Look for a forum post later today from Fred that will have more information about how we are going to deal with deliberate crashers and a full story in the Week in Review on Friday.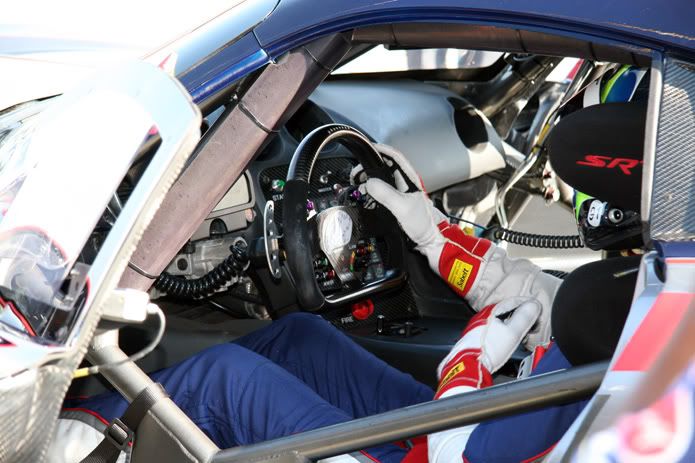 From the Johniwanna Want Ads…
The Community Rescue Service 
These guys are here to help, and that community spirit is what got them the first feature from the Johniwanna Want Ads. CRS Coordinator BBTD MitchyK7 posted in the thread and now here is a little bit about what they do.
If you ever experienced a profile crash and lost all your stuff, CRS can help. If you are new to Forza  and need a tip or a tune they are there to help. They accept donations of Forza credits to join their group, then they redistribute the wealth to those that have a need. They sponsor competitions, offer painting and tuning advice and basically are there to make Forza 4 even more entertaining.
To join CRS check out their thread and make a donation. You can get in for as little as 20,000 credits or give over 10 million to get the sapphire level membership. Their membership card is a cool service truck seen here.
Johniwanna and Turn 10 just made a 12,000,000 donation. Just one more way we are supporting the community.
If you have a cool community event coming up or have a special group that you think could benefit from the spotlight of Rear View Mirror, post about it in the Johniwanna Want Ads. If you are looking for something to participate in or a way to contribute you might consider giving them a read.
If you would like to discuss the weekend racing action or comment on Rear View Mirror, do so in the RVM thread.